Straight teeth not only create a beautiful smile but can reduce your chances of getting periodontal disease and eliminate abnormal amounts of excessive stress on your teeth and jaw. These abnormal forces on your teeth can lead to premature wear of your teeth and excessive forces on your jaw can lead to a series of problems called TMD. Correctly positioning your teeth for proper alignment and function will help prevent future dental problems.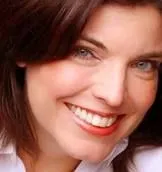 Having straight teeth with a good functioning bite does not always mean you have to wear those unsightly metal braces. The traditional metal braces, however, still do an excellent job in correcting bite problems. In today's world, invisible braces and clear aligners, such as Invisalign®, have improved treatment options. Dr. Andow offers Invisalign® to his adult patients.
Click on the Invisalign® heading below to see how you can change unsightly teeth into a beautiful smile.