State-of-the-Art Infection Control Procedures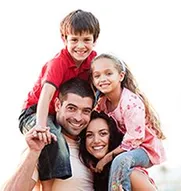 Infection control has always been a top priority in our practice. We follow infection control recommendations made by the American Dental Association (ADA), the Colorado Dental Association (CDA), the Centers for Disease Control (CDC) and the Occupational Safety and Health Administration (OSHA). This allows us to make sure our infection control procedures are up-to-date and enables us to provide the safest and the most comfortable environment for you and your family members.

We have updated our infection control protocols due to the COVID-19 pandemic, so you will see these changes when it's time for your next appointment. We made these changes to help protect you and our team. For example:
Patient Care in the Office
Prior to your appointment, we will communicate with you to ask some screening questions. Upon arrival to your appointment, your temperature will be taken and you'll be asked these same questions again.

To keep your time spent in the office to a minimum, we will take care of a number of administrative issues when we contact you prior to your appointment.

We will have hand sanitizer available for you to use when you enter the office as well as when you exit the office.

You'll see that our waiting room will have limited seating and no longer offer magazines, children's toys and so forth, since those items are difficult to clean and disinfect.

Your appointments will be scheduled in a manner that promotes social distancing and allows for adequate time for us to disinfect all areas of use in between patient appointments.

We will provide reduced times at check-in and check-out to abide by social distancing between you and our team.

Dr. Andow, his hygienists and assistant will all be wearing the recommended personal protective equipment (PPE).

To remove airborne pathogens and viruses during your treatment, we will be using an at source oral aerosol vacuum system (DentAirVac), which contains both a HEPA filter and granulated activated carbon filter.
For your safety, we use Standard Precautions as outlined by the CDC
Hand Hygiene- Team members are required to wash their hands for at least 20 seconds with soap and water or by using an alcohol-based hand rub.
Personal Protective Equipment (PPE)
N-95 or level 3 masks, eye protection, face shields, gloves, and scrubs and/or gowns are required.
Disposable PPE will be discarded properly and clothing will be left in the office for laundering.
Environmental Surface Infection Control
Surfaces will be cleaned and disinfected after your appointment and throughout the day with an EPA-registered hospital grade disinfectant approved by the EPA.
Instrument Sterilization
For your safety, the CDC Guidelines for sterilization will be strictly followed
Our autoclaves are spore tested on a weekly basis to verify sterility of all instruments
There are a few more updates, as well, so if you have any specific questions concerning some of these updated procedures, feel free to use the Contact Us form below or send an email to [email protected].