Back teeth (molars and premolars) have deep pits and grooves which are not accessible by toothbrush bristles. These deep pits and grooves almost always collect food and bacteria which place the tooth at risk for cavities.
Sealants, which are made of a white resin material that is painted on the tooth as a liquid then quickly hardened by a curing light, can be used to fill the deep pits and grooves of the tooth to create an impenetrable physical barrier from small food particles and cavity causing bacteria.
---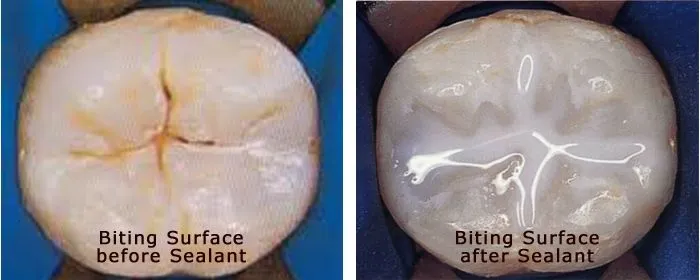 Sealants are placed by either Dr. Andow or one of his qualified team members. The procedure is simple and painless. They take only a few minutes to place but can last up to 5-6 years. Sealants are a cost effective way to be cavity free.